Keys Locked in Car Atlanta, GA – Interstate Locksmith Shop
If you have locked your car without retrieving your keys from the car, it is almost impossible to unlock the car door without the help of the actual or a spare key. Only a spare key could help you in unlocking the car, as the car would not unlock through any other alternative source. What if you don't have the spare? Do you think breaking the car's window to gain access is a smart move? Don't fret! All you have to do is call the expert auto locksmiths at Interstate Locksmith Shop who can help you out in such situations. Interstate Locksmith Shop has been providing quality-oriented services to the people of Atlanta, GA for a very long time, and has won laurels from all quarters.
Keys locked in car? Here's what you should do: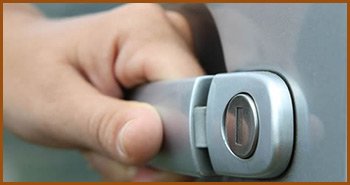 Stay calm
Check if you've got the spare keys with you
Look for any unlocked doors or windows
Stay by your vehicle's side until help arrives
Don't attempt to open the lock by yourself
Do not make any destructive entry attempts
Call Interstate Locksmith Shop for help
Wait for 15-20 minutes for help
Why Interstate Locksmith Shop?
As we have seen a lot of customers, who have faced a car lockout problem in the middle of the journey, we have plenty of experience in dealing with these kinds of issues efficiently and quickly. Our team of experts has been serving our customers in a perfect manner for a long time now and is efficient in analyzing the issue to fix the problem as quick as possible. Interstate Locksmith Shop operates round the clock to provide assistance at an affordable, since we believe in pricing our quality oriented services fairly to make them accessible to all.
We are recognized all over the place for:
24/7 service in Atlanta, GA area
On-the-spot assistance provided by our mobile locksmith vans
Emergency response team
Car lockout solutions
Full suite of modern car unlocks tools
No added charges for off-hours service
Reasonable and upfront pricing
How we do it?
There are multiple ways to unlock the car and only a professional locksmith would be able to unlock the car without causing any major damage to the lock or the vehicle. Our team would be available round the clock to address your issue, as a quick assistance plays a major role in customer satisfaction. Our team arrives at the spot with fine tools and equipment to handle the issue carefully. We know how even the slightest mishandling can cause damage and we don't want you to be the one bearing the cost of repairs. Give us a call for damage-free, non-intrusive method of retrieving keys locked in car!
Call Interstate Locksmith Shop to avail quick assistance, at affordable prices.